Anchor Bolt Quality Test Equipment Grouting density, and Anchoring defects Testing for Anchor Bolts NTD Test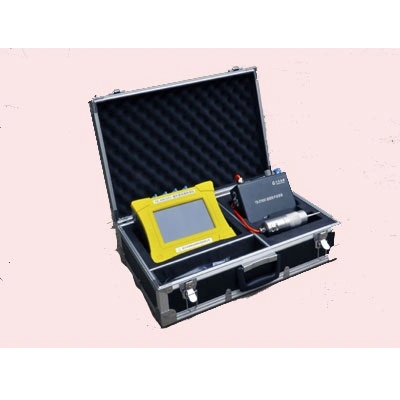 Main Application:
1.Nondestructive test for length of bolt and cable, grouting density, and anchoring defects;

2. Nondestructive test for anchor bolts at long free end of rock-anchored beam and other important positions;

3.Nondestructive test for upright length and buried depth of steel guardrails along expressway.

Features:

The instrument can test bolt, cable, and guardrail; it can be used for multiple purposes, and has high cost-performance ratio;

The instrument has the function of collecting with two parallel channels; besides, it has a wide application range and powerful functions;

The instrument adopts 24-bit 500kHz analog-to-digital conversion unit, therefore, it has super high detect ability and detection precision with respect to weak signals;

The host is supplied with DC6V power, with low power dissipation; besides, the engine is equipped with high-energy ni-mh battery inside, it can continuously work for 10 hours after each charge;

The software system inside the main instrument is an embedded operating system with Chinese interface, it is elegant, simple, and efficient;

Small hammer or supermagnetically acoustic source can be used for excitation device, which is flexible and convenient;

The main instrument adopts USB2.0 data interface which can provide simple and convenient data transfer; besides, a FAT32-bit and 8G memory is built in the engine, the measured data files can be directly copied and pasted through USB2.0 interface under common Windows operating system;

The main instrument shell is made through molding, and is water and dust proof, with protection level of IP67, it is safe, beautiful and elegant.

The analysis software has functions of digital filtering (high pass, low pass, and band pass), spectral analysis, phase analysis, reflectance extraction, and automatic calculation related to signals and anchoring compactness, which is good for judgment of anchor bolt bottom and defect position as well as assessment of anchoring level.