Product Description
Reyes tablet powder deduster/dust sucking machine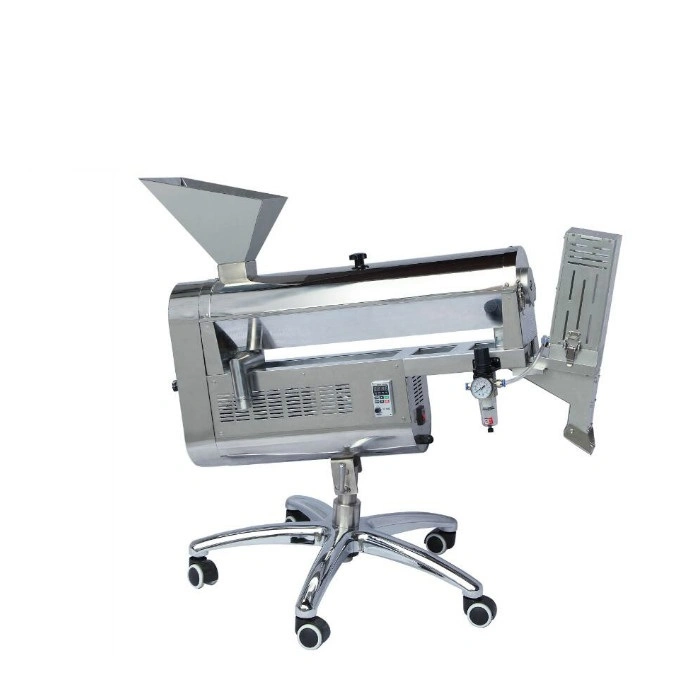 Bried introduction:
crsm-01 series sorting capsule polisher is a special capsule polishing machine with the sorting function. It can not only remove
the dust on the surface of the capsule to improve smoothness and eliminate static electricity, but also it can take advantage of
neoteric waste rejecting device with negative pressure to automatically reject the capsule which has small filling volume, empty
shell, fragment, and separation of capsule body and capsule cap. The machine is suitable for all types of capsules. All parts of
this machine adopt fast connection devices, and they can be dismantled for cleaning and connected quickly, which is very
convenient and quick. The machine adopts frequency converter to adjust the speed, making it more sensitive, reliable, and stable.
Moreover, this machine can bear larger starting torque. The output power of the synchronous belt achieves its operation with lower
noise. The dedicated product feeder is equipped to connect with the automatic filling machine for usage. The whole machine is made
of 304 stainless steel, which fully meets with the GMP standard.
Main Features:
1. The height and angle can be adjusted to fit into any chute of the capsule filling machine and tablet press so the products can
be polished immediately after production.
2. It can eliminate static, and automatically reject ultra light weight capsules, fragment and empty capsule.
3. New type net cylinder ensures no jammed capsules during operations.
4. The capsules are not directly contact with the metal net to protect the printed capsule effectively.
5. New type of brush is durable and can be change easily.
6. Excellent design for quick cleaning and straightforward maintenance.
7. Adopts frequency converter, which is great for continuous long hours of operations.
8. Drive by synchronous belt to reduce noise and vibration of the machine
9. It is suitable for all size of capsules without any change parts.
10. All the main parts are made of premium stainless steel are in compliance with pharmaceutical GMP requirements.
Technical parameters:
| | |
| --- | --- |
| | |
| | |
| | |
| | |
| | |
| | |
| Overall dimension (L*W*H) | |
| | |
| | |
| | |
Detailed Images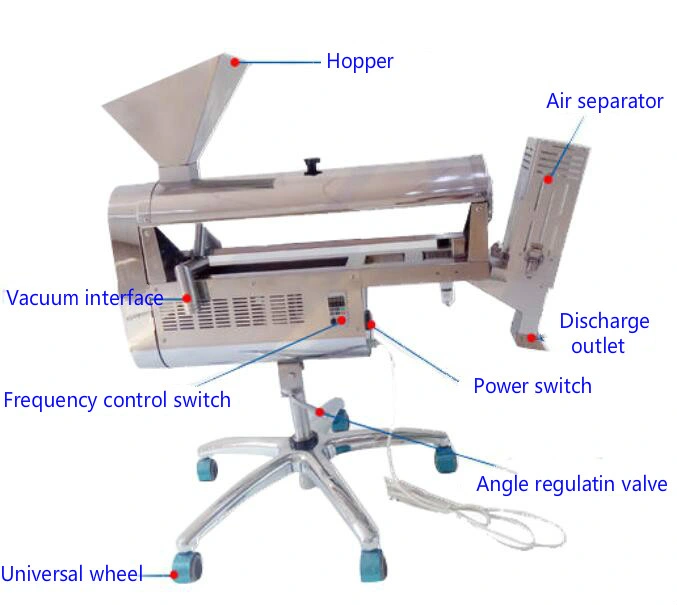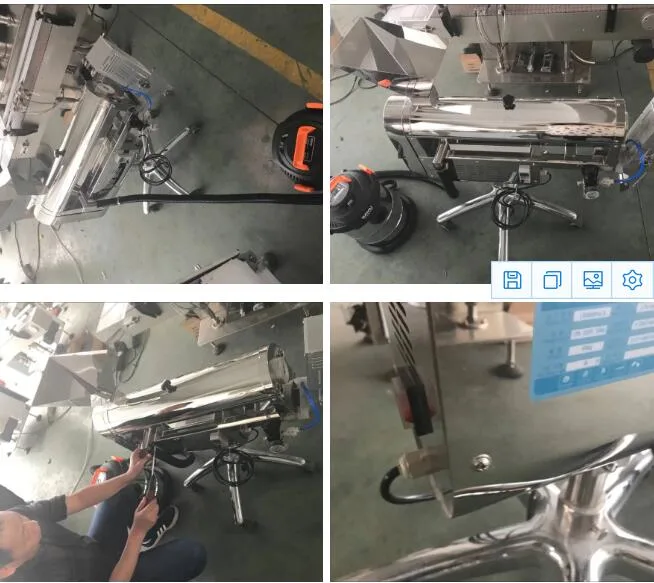 Application